Pecan Park Dental Your Dentist Arlington TX
Pecan Park Dental is a state-of-the-art dental facility in Arlington, Texas centrally located in the heart of the Dallas-Fort Worth metroplex. If you are looking for a dentist in Arlington, look no further! Pecan Park Dental offers a wide variety of services that we can tailor to meet each patient's specific needs, and our office is equipped with the latest technology to provide the best possible care. Our primary goal is to help you maintain healthy teeth for a lifetime, and we want everyone to walk away from our office feeling confident with their smile. We offer Emergency Dentistry for current patients.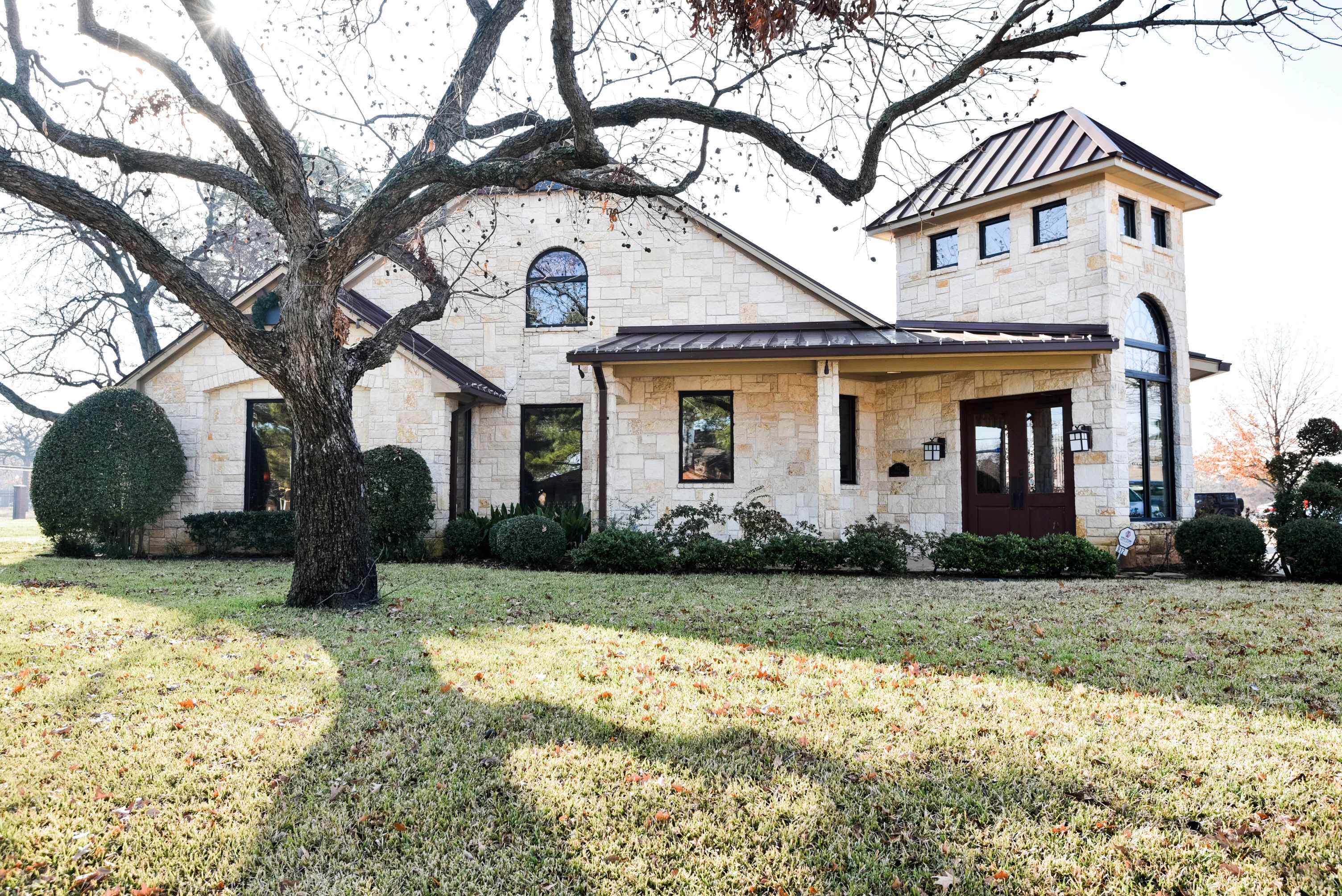 From the moment you walk in the door, you will be greeted by the hill country charm of the beautiful 4000 square-foot stone building. We hope to create a warm and cozy environment rather than the clinical feeling you might normally find in a dental office. In the lobby, you can relax and enjoy bottled water, coffee, or another beverage and children can enjoy the stadium-seating playroom equipped with toys and movies.
You will find this same warm feeling from Dr. Bangs, Dr. Olson, Dr. Barnett, and Dr. Bell during your appointment. Everyone in our office takes pride in providing the best care to our patients. We hope that you feel like one of the family after just your first visit.
Please contact our office by phone or email to schedule an appointment with us, we look forward to meeting you!