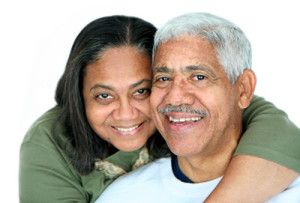 it's a proven fact that your smile is one of the most important features. Not only is a sparkling smile a sign of good oral health, but it's also a way to express true joy. If your smile isn't all that you would like for it to be, then you might want to consider Lumineers. Lumineers are one of the best kept secrets in cosmetic dentistry. Though they have been around for over 20 years, they look so natural that Lumineers go unnoticed on most patients. They can drastically improve your appearance, and don't require painful procedures or a total reshaping of your existing teeth. It's not difficult to see why Lumineers are quickly becoming popular amongst dental patients across the country, given that they offer a wide range of benefits.
What is different about Lumineers vs. dental veneers?
The two key differences when it comes to Lumineers vs. typical dental veneers is that Lumineers are reversible and don't involve any sort of discomfort during the application process. There are absolutely no shots or drills used on more sensitive areas of your teeth while applying Lumineers, and no cutting away of the healthy areas of your teeth. Also, you only need to visit your dentist twice during the Lumineers procedure, unlike some other dental treatments that require multiple visits.

Schedule a Cosmetic Consultation


What is the Lumineer application procedure and how long does it take?
You will have to make an appointment to see your dentist so that they can examine your teeth and fix any serious dental issues. After this, your dentist will take an impression of your teeth and send it off the lab, so that your custom Lumineers can be made. This process will typically take just a couple of weeks. Once your dentist receives the Lumineers, they will ensure that the fit and shade of the Lumineers is accurate and will apply the Lumineers to your existing teeth. The fitting and application process usually takes no more than an hour.
How can Lumineers benefit me?
There are a myriad of ways in which Lumineers can benefit you. If you have misshapen, chipped, spaced or crooked teeth, then Lumineers can help. Discolored teeth can also be remedied using Lumineers, and Lumineers can even prevent some patients from having to get braces. For those who have old, existing dental work, Lumineers can even help you to avoid having to undergo extensive dental procedures to update your dental work. The safest, fastest and most comfortable way to a brilliant smile are, without a doubt, Lumineers.
If you feel that Lumineers are the right option for you, call (817) 275-4355 or email us today to schedule your consultation with Pecan Park Dental . We believe that nothing should stand in the way of you getting a great smile and we will never sacrifice a high level of quality patient care.