Professional Associations & Accreditations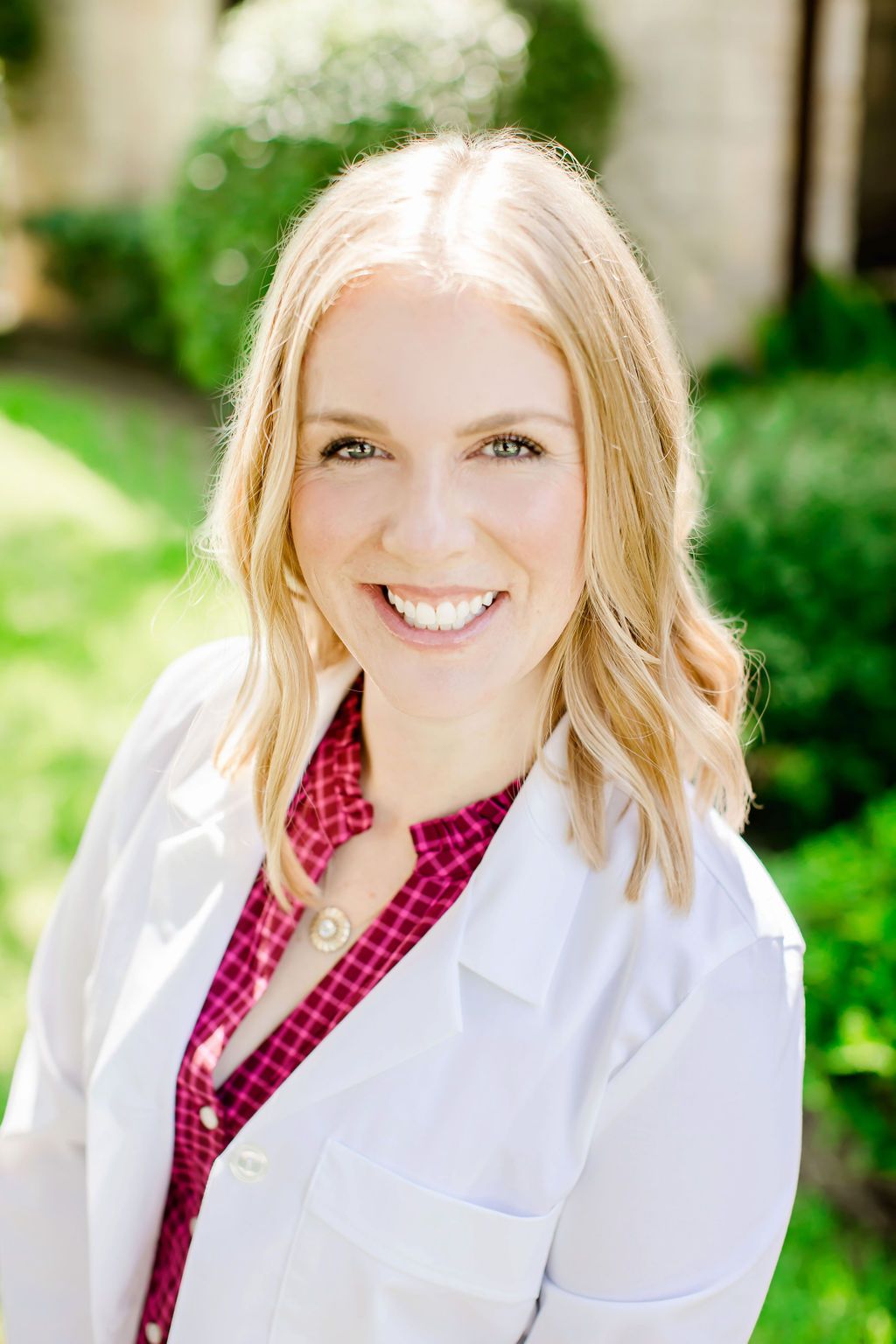 Dr. Stephanie Bangs
Dentist
Dr. Stephanie Bangs obtained her Bachelor of Science in Education degree from Baylor University and her Doctorate of Dental Surgery degree at Baylor College of Dentistry in Dallas. Dr. Bangs completes hundreds of continuing education hours each year with a special emphasis on cosmetic dentistry. Within the dental field her passion lies in Sleep Apnea Therapy and Implant Restoration. In her free time, Dr. Bangs enjoys singing, crocheting, and spending time with her family.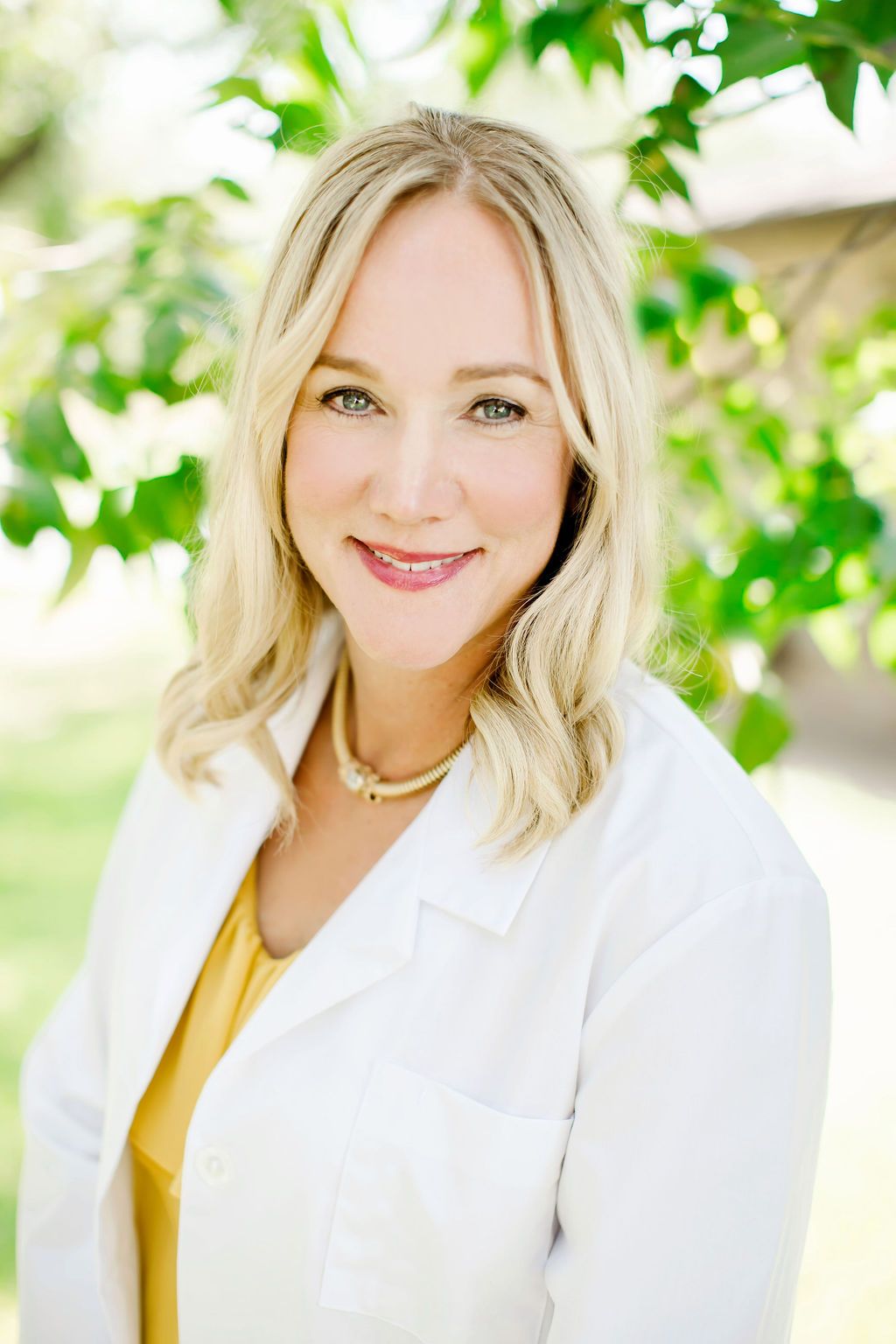 Dr. Jennette R Olson, DDS
Dentist
Dr. Jennette Olson was raised in Texas and graduated from Lewisville High School. Her mother was a dental hygienist, grandfather a dentist, and brother an ER physician in Colorado. She was born into a family of dental and medical professionals and has a lifelong love of science and a passion for art. She believes dentistry to be the perfect fusion of art and science. She graduated from the University of Texas at Austin in 1991 with a Bachelor of Arts in Biology, and went on to earn her Doctorate of Dental Surgery from the highly acclaimed University of Texas Health Science Center San Antonio in 1995. She graduated with honors and awards including excellence in clinical dentistry. While in dental school she worked alongside the best cosmetic dentists in the country and published articles on cosmetic bonding and completed several cosmetic cases.
Dr. Olson has always been guided by a service oriented heart. Her mission is to be a servant to her patients and to guide, motivate, and treat them with excellent dentistry as she would her own family. She owned her own practice in Austin, Texas for several years and has done mission work in Costa Rica and Nicaragua in 2011. She currently serves on the board of the Lakes chapter of the Young Men's Service League, and serves many philanthropies including Amy's Wish with Wings, Miracle League, and Gatehouse. She is also a member of the North Tarrant County chapter of the National Charity League.
Dr. Olson was awarded by the consumer research council as one of "America's top dentists" and was recently voted in 2017 as a "Top Dentist" by other dentists, as stated in the Fort Worth, Texas magazine. She is also active in the American Dental Association, The Academy of General Dentistry, The Texas Dental Association and the North Tarrant County dental society.
Dr. Olson enjoys learning the latest advances in digital dentistry and has performed countless cosmetic procedures and implant restorations. She is a lifelong learner with an artistic eye and extensive experience. She and her husband, Scott, have four children—Grant( Freshman at the University of Texas at Austin-Liberal Arts Honors Program), Reid(Junior at Westlake Academy), Blake(Freshman at Westlake Academy) and Jessica(7th grade at Westlake Academy). They reside in Westlake, Texas and enjoy all sports, traveling, and time with family.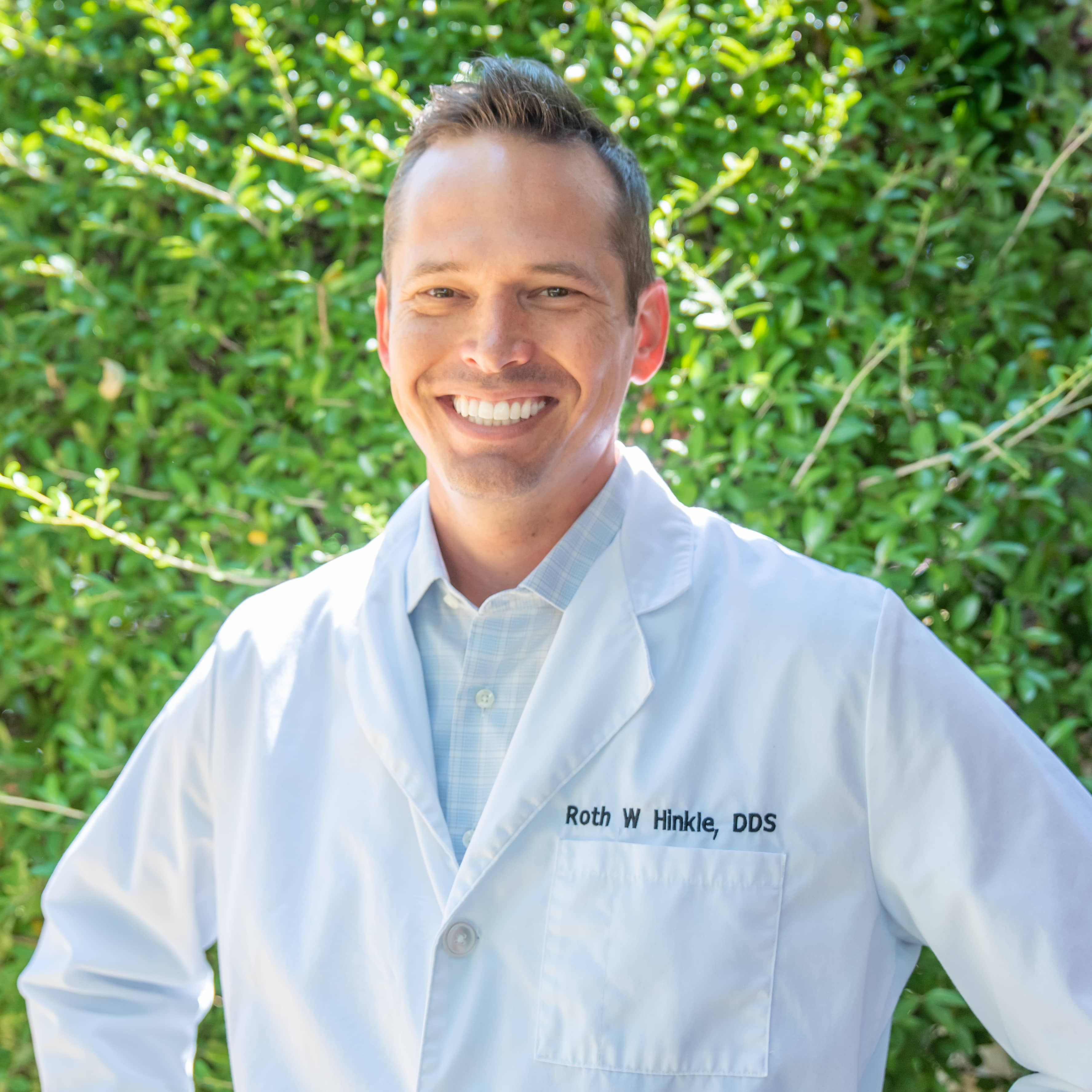 Dr. Roth Hinkle
Dentist
Dr. Roth Hinkle was born and raised in Tulsa, Oklahoma. Dr. Hinkle's father is also a General Dentist and Roth began working in his practice every summer as a child. He has always known he was going to be a dentist and even had an x-ray and polishing license by the age of 14. As a teenager and college student, Dr. Hinkle participated in several mission trips to help those struggling to receive proper dental care.

Dr. Hinkle attended Baylor University and was one of four students accepted into the Dual Degree Advanced Placement Program, which means that he was accepted into the prestigious Baylor College of Dentistry before entering college. He graduated with a Bachelor of Arts in Biology and a Minor in Spanish from Baylor University, with honors. At Baylor College of Dentistry, he was awarded the General Dentistry Program Award, which was presented to the top clinical students in the graduating class.

After graduation in 2008, Dr. Hinkle began working in private practices focusing on restorative dentistry, sedation, endodontics, dental sleep medicine, oral surgery, implant placement, and restoration. Dr. Hinkle has continued learning and expanding his knowledge and skills by attending continuing education courses and dental study clubs to be on the cutting edge of dentistry.

Dr. Hinkle is married to his college sweetheart Virginia, whom he met at Baylor while they were volunteering with Habitat for Humanity. They have two beautiful daughters, Audrey (8) and Charlotte (5), and one fun-loving dog Roxy (12). They are very involved with their local church and prioritize family time; enjoying bike rides together, annual trips to the beach to see family, and movie nights eating popcorn. Dr. Hinkle is an avid sports enthusiast and enjoys following and cheering on his favorite college and professional teams. When he's not in the office, he typically has power tools in his hands building projects for his home.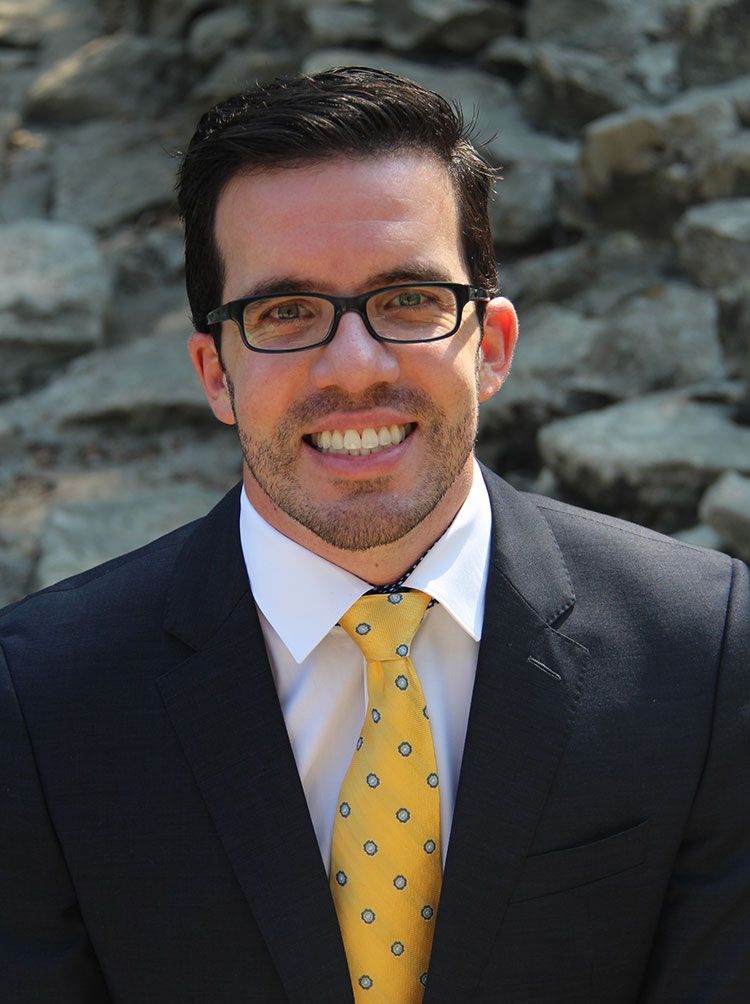 Dr. Andrew Barnett
Dentist
Dr. Andrew Barnett, a native English and Spanish speaker, was born in San Juan, Puerto Rico. Through his father's job at Ford Motor Company, he got to live around the world, but he still always called Detroit his home. He attended the University of Michigan and earned his Bachelor of Science degree in Biopsychology and Cognitive Science. To pursue his passion in dentistry, he attended the University of Pittsburgh and received his Doctorate in Dental Medicine. Choosing to specialize, he returned to the University of Michigan and completed his Certificate in Periodontics. As a Board Certified Periodontist, he is experienced in surgical services including implants, soft tissue grafts, bone augmentation, extraction of impacted teeth, and resective and regenerative therapies for the treatment of periodontal disease.
In 2014, Dr. Barnett and his wife Mariya (who is also a dentist) moved to Dallas. They love calling Texas home. Together, they enjoy rooting for their Wolverines and exploring everything Dallas has to offer!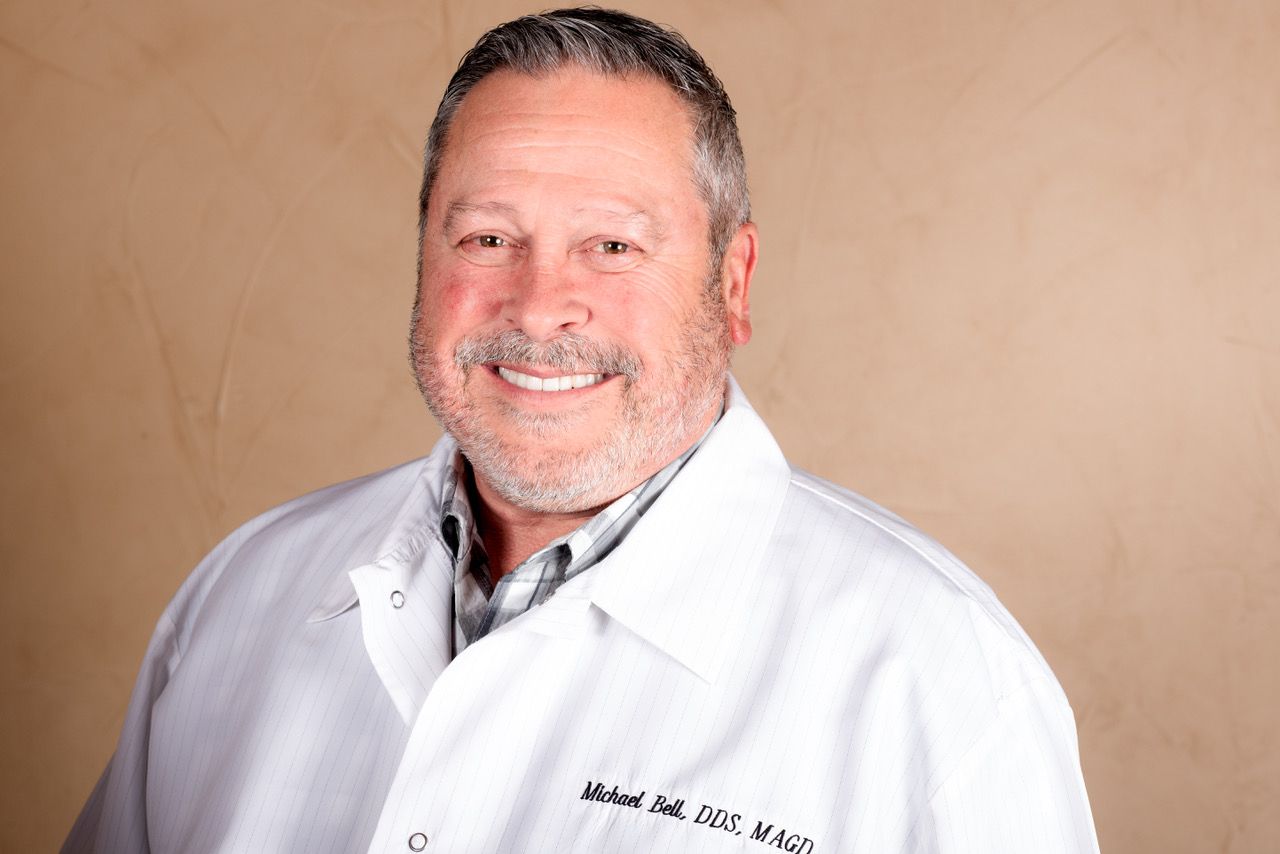 Dr. Michael W. Bell
Dentist
Dr. Bell is a native Texan. He earned his undergraduate degree from Texas A&M University and his Doctor of Dental Surgery with honors from Baylor College of Dentistry. He owned his own practice in Bedford, Texas for over 40 years. After years of continuing education and clinical testing, Dr. Bell is one of 6% of all Texas dentists who obtained Mastership in the Academy of General Dentistry (MAGD). Beyond that, he earned the Lifelong Learning and Service Recognition (LLSR) award which involved additional extensive continuing education and community dental-related volunteer service. To date less than 1% of AGD members have received this prestigious award. Dr. Bell has collaborated with the most renowned clinicians in the United States and beyond to focus on artistic and technical excellence in cosmetic and restorative dentistry. Dr. Bell and his wife Elaine currently reside in Colleyville. God has blessed them with two wonderful sons and daughters-in-law and four grandchildren. Along with his family and friends, Dr. Bell is passionate about dentistry, travel, photography, and fishing.