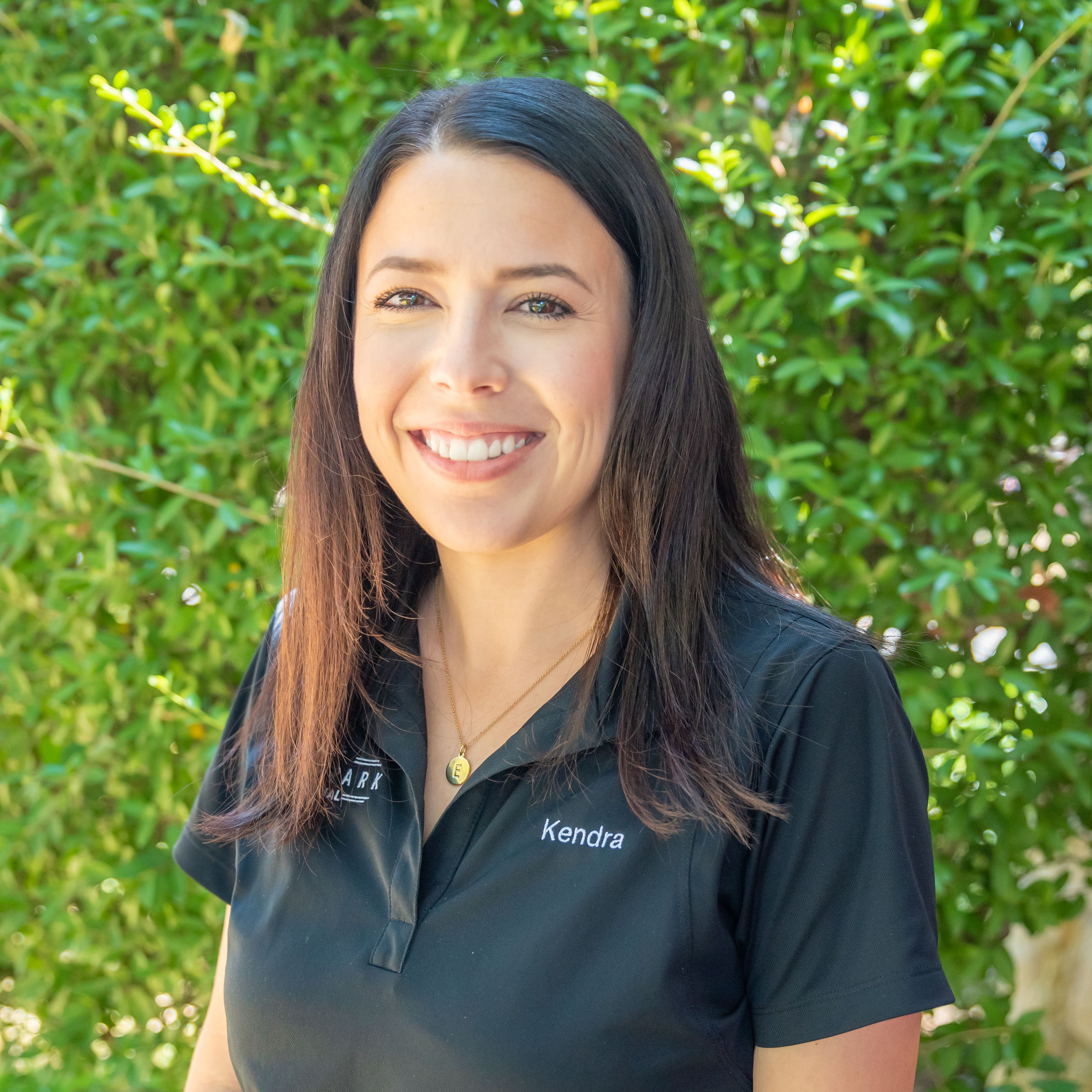 Kendra
Treatment Coordinator
Front Office Lead
Kendra has been in the dental field since 2008 and absolutely loves it! She enjoys helping and interacting with patients. The best part of her day is seeing patients leave feeling confident and happy with their smile. Kendra and her husband welcomed their baby girl, Ella, June of 2018. She is the love of their life! They also have one fur baby, Rex. Although he's about 85 pounds, he still considers himself a lap dog! Outside of work, Kendra loves spending time with family, shopping, watching movies and traveling.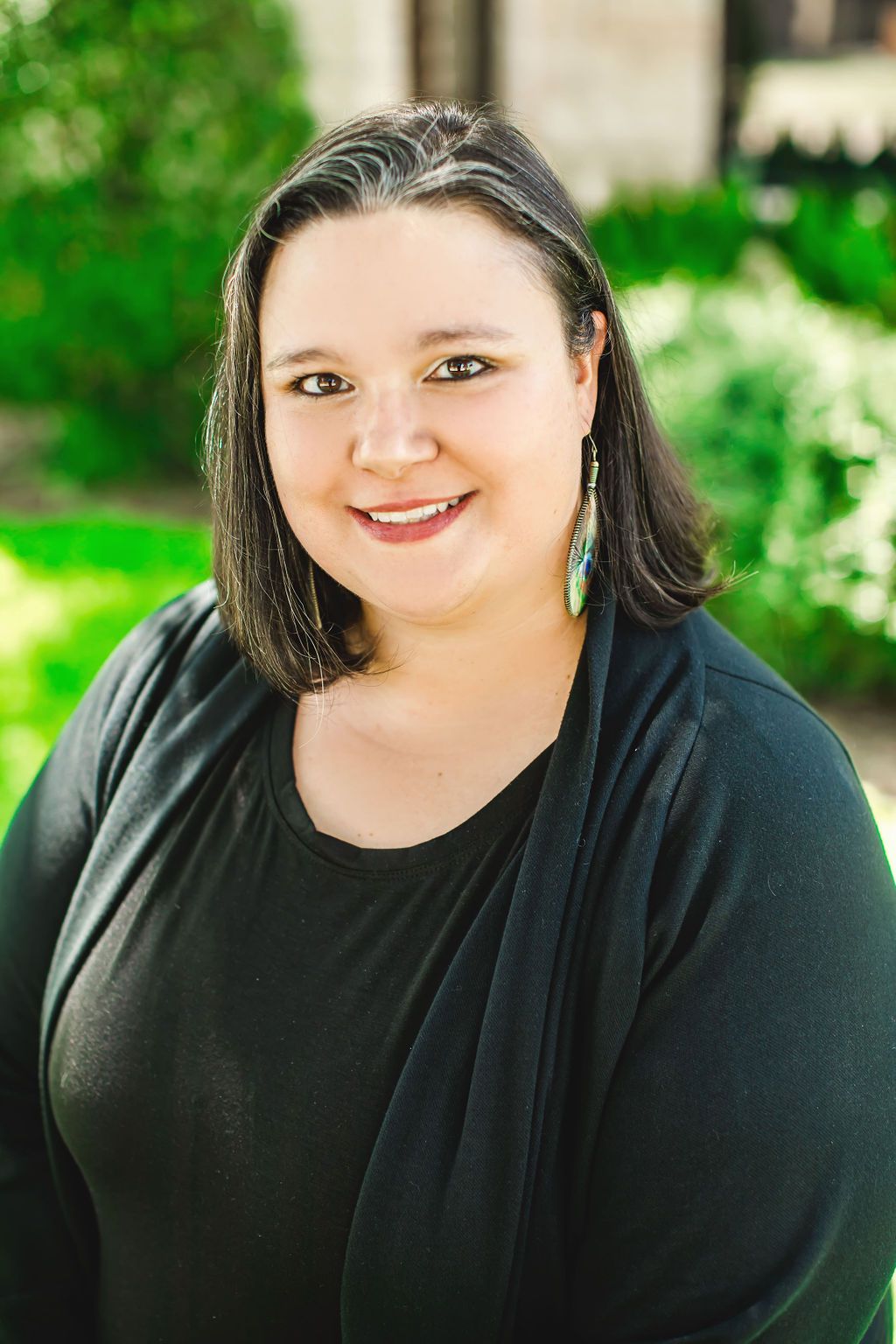 Marie
Insurance Coordinator
Marie is a child of a military family within the Marine and Navy branches, born in Naples, Italy. She is a proud American, and also a proud graduate from Trinity High School in Euless, Texas. After graduation, she moved to S.C. for 15 years, but she missed her Texas family. She and her husband have a blended family with 7 children ranging from the ages of 23 down to 7 years old, keeping her just as busy at home as she is at work. With all the constant excitement, she does try to find some spare time to scrapbook all her baby books and family memories into place. Marie started her passionate love for dentistry 11 years ago as a Dental Assistant and has continued to work her way through several positions within the dental field, but her love of paperwork kept her in the front office. She is always happy and willing to help our patients as much as possible with a smile and an addictive laugh! Marie looks forward to meeting new patients and solving problems for existing patients every day.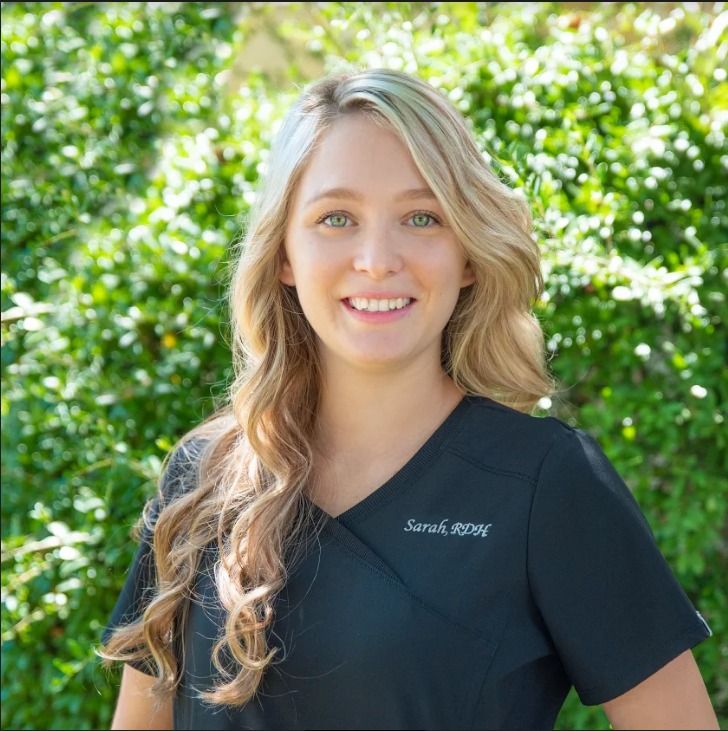 Sarah
Hygiene Coordinator
Born and raised in Fort Worth, TX, Sarah is new to the field of dentistry. Fortunately, going out of her comfort zone is her forte. She has a radiant personality and strives to make each patient feel comfortable. She is also an aspiring dental hygienist. In her free time she enjoys watching the Dallas Cowboys and going on walks with her fur baby, Molly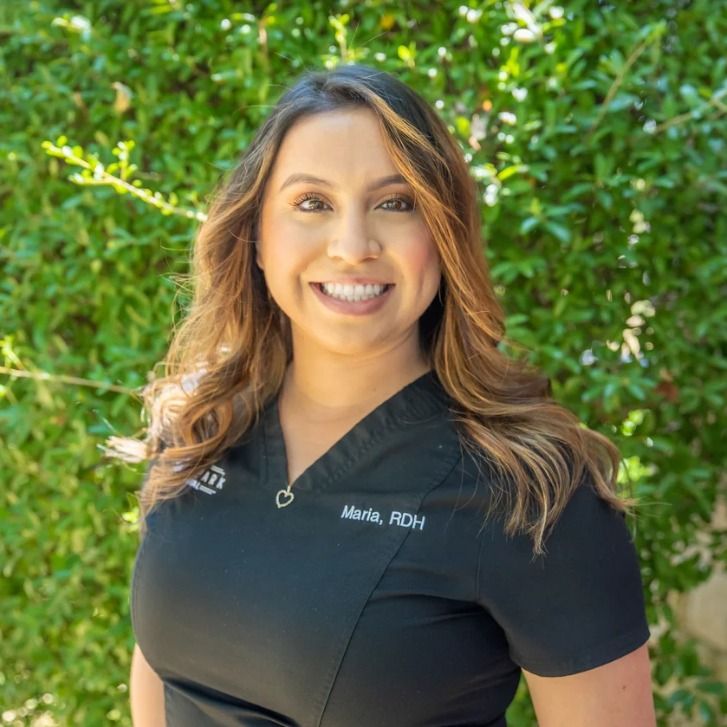 Maria
Registered Dental Hygienist
Maria has been working in dentistry for 12 years. She enjoys educating patients on oral health, listening to the patient's concerns, and recommending the best and most up-to-date preventive dental products based on their needs. Maria looks forward to making every patient feel comfortable and like family when they come into the office. When she is not in the office, Maria enjoys spending time with her husband and son. She also enjoys going to sports events with her son, finding new places to eat, going for walks in the park, and spending time with family.
Misty
Registered Dental Assistant
Lead Assistant
Born and raised in Fort Worth, TX, Misty has three kids and one grandbaby. She has been in the dental field for 15 years. She sings in her church choir and donates her time to her church where they need her. Misty loves archery! She started doing archery tournaments and state competition a few years back. She also likes to crochet in her down time. Misty loves spending time with her kids and teaching them about life. She has done many jobs in dentistry and loves working chairside with patients where she can help them feel comfortable. She wants to educate our patients on what is going on, what to expect, and what new technologies we have. Misty loves working with everyone in the office and says it feels like one big family.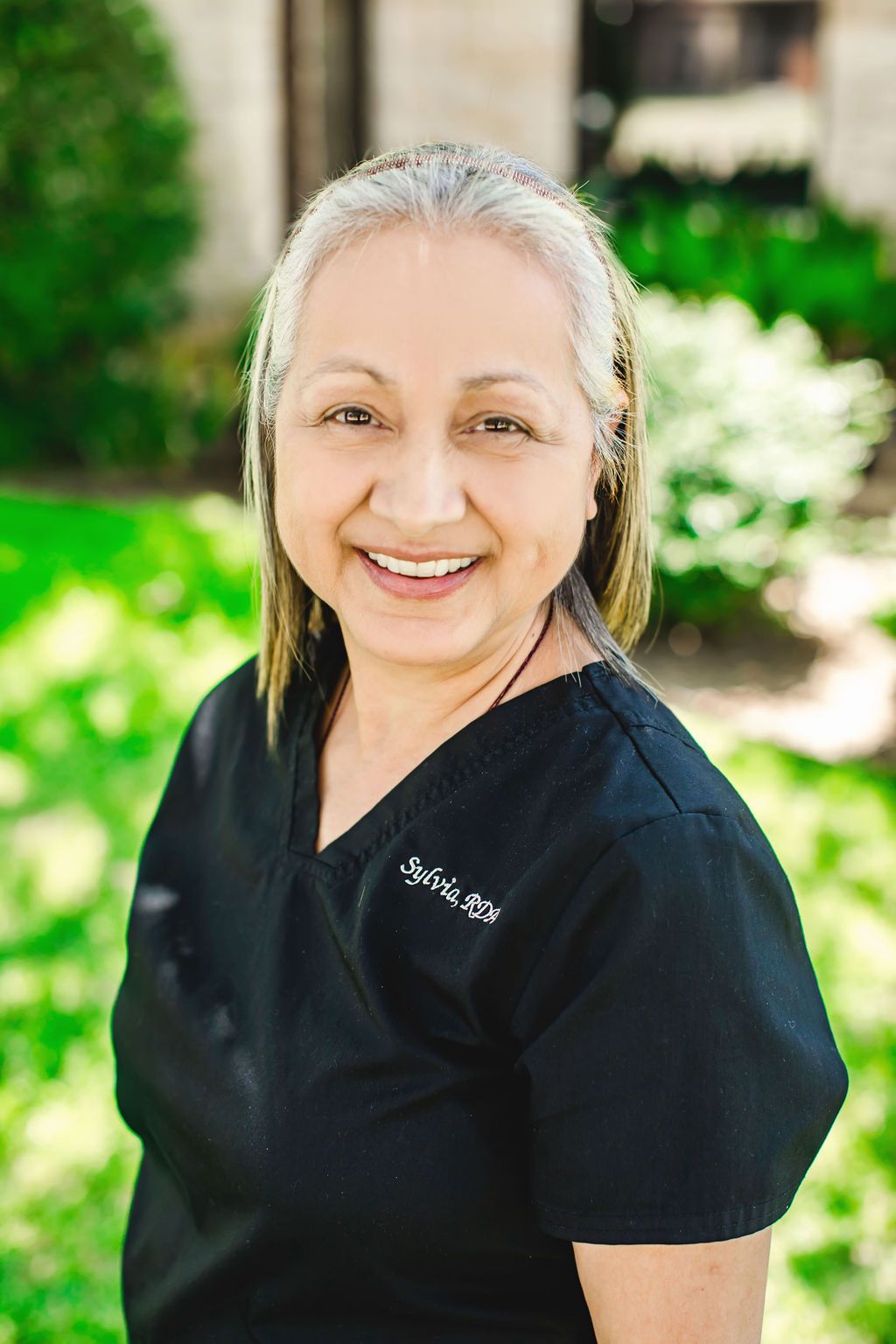 Sylvia
Registered Dental Assistant
Sylvia joined the office in 2015 and brought along her 30+ years of dental experience. She has an extremely soothing personality and genuinely cares for others. She makes everyone feel special.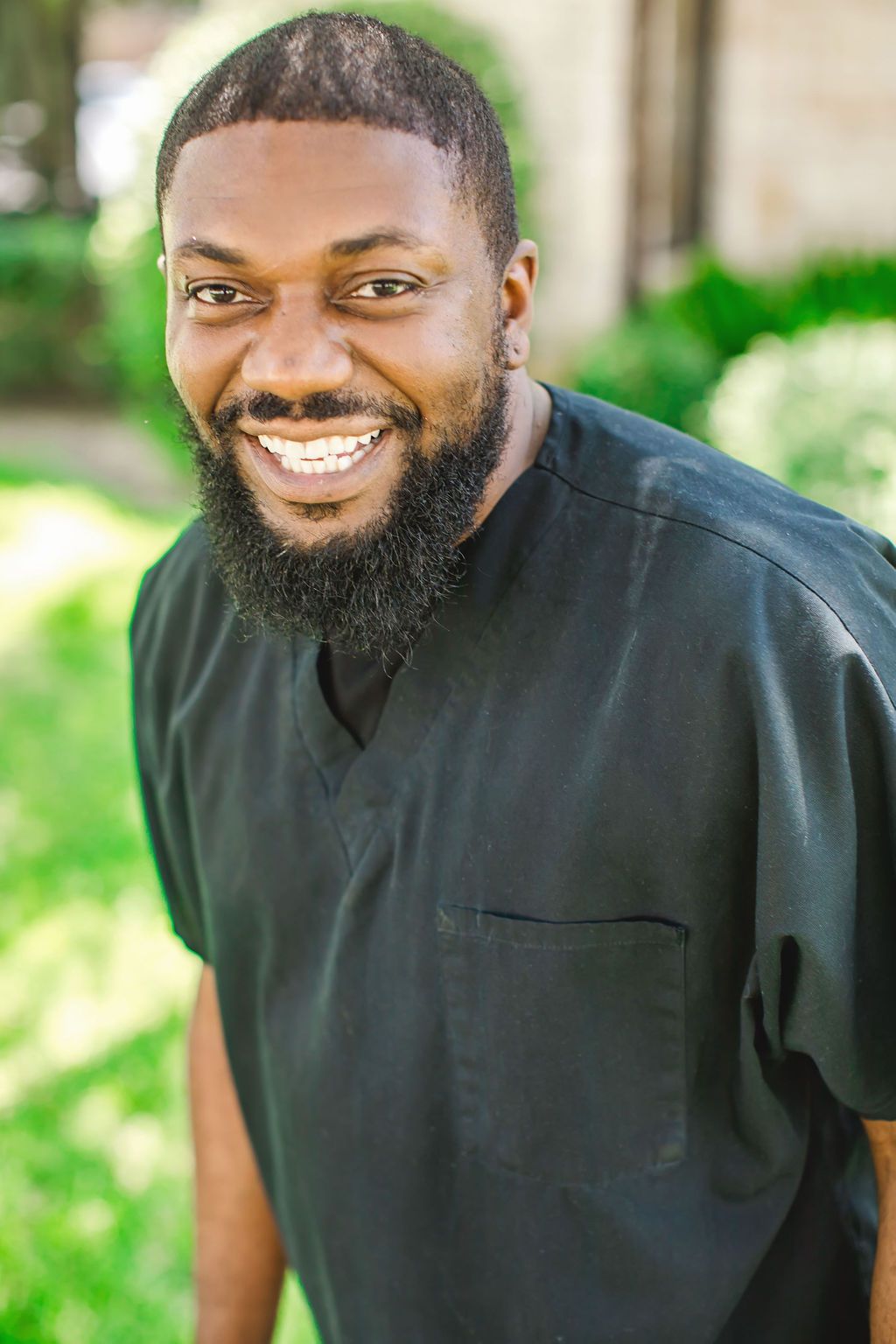 Dominic
Registered Dental Assistant
Dominic was born in the heart of Dallas Texas and still lives in Dallas today. He has been a single father for over 10 years. In his spare time, he enjoys spending time with his son Jadyen supporting his favorite sport, baseball and fulfilling his dream of one day playing for the major leagues. He has been a Dental assistant for 15 plus years, He is fantastic at making patients feel comfortable and easing their dental anxiety. Dominic is a self-starter and committed to his patients. He is definitely an asset to our office and a pleasure to get to know if you get that opportunity to have him as your assistant. He has a passion for music, He loves playing the keyboard and he enjoys playing for small venues and is the lead musician at his church. Ask for Dominic the next time you're in our office